Homosexuals in Russia
Russia's lower house of parliament passed a law against the "propaganda of nontraditional sexual relations" (i.e. propaganda from "the gays"). The vote was of 436 in favor, 0 against. You could argue that the bill could have been more homophobic, since its original title was the law against "homosexual propaganda." The law against "propaganda of nontraditional sexual relations," which the bill's defenders defined as "relations not conducive to procreation," is a step in the right direction, I guess. But if you suspect the legislation will not be applied to heterosexual couples who cannot or choose not to have biological children of their own, you are correct. The law imposes significant fines of up to $31,000 for providing information about the LGBT community to minors, holding gay pride events, speaking in defense of gay rights, or equating gay and heterosexual relationships. In a truly egalitarian and internationalist spirit, the bill applies to Russians and foreigners alike, as well as media organizations.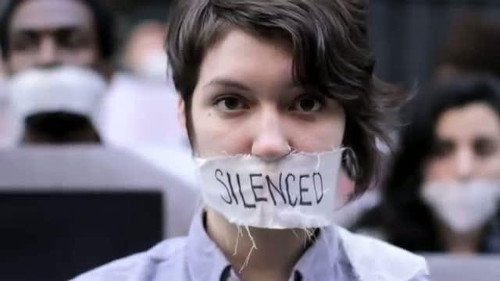 Applying the invaluable English-class lesson that it's better to show than tell, Russia not only passed homophobic legislation (telling) but engaged in homophobia in its violent response to the valiant few protesting the bill (showing). Before the vote, some LGBT Russians staged a kiss-in to protest the bill. Some of the hundreds of Russians protesting in favor of the bill hurled eggs and other objects at them, sang Russian Orthodox songs, chanted "Moscow is not Sodom!" and beat the kissers. Luckily the police were there to ... detain the LGBT protesters!
The law was already passed in several regions of the country, including St Petersburg, considered one of the most open-minded cities in Russia (remember, everything is relative). In fact, when Madonna made the mistake of saying, at a concert there, "I am here to say that the gay community and gay people here and all around the world have the same rights — to be treated with dignity, with respect, with tolerance, with compassion, with love," conservative organizations tried to use the law against her, arguing that her statements would adversely affect Russia's birthrate and its ability to maintain its army, and (somehow) cause the divorce rate to skyrocket. On a sad day for homophobes, the judge ruled against the plaintiffs, asking why they had not gone after alcoholics, since alcoholism causes divorce.
Register to date
GayLand

gays members!