Recognition of same-sex unions in Greece
Same-sex unions are not currently recognized by law in Greece. In 2008 Greece passed a law which regulated cohabitation, but this law barred same-sex couples from enjoying some rights if they were cohabitants. On November 7, 2013, the ECtHR ruled that it is discriminatory to exclude same-sex couples from the benefits afforded by this law.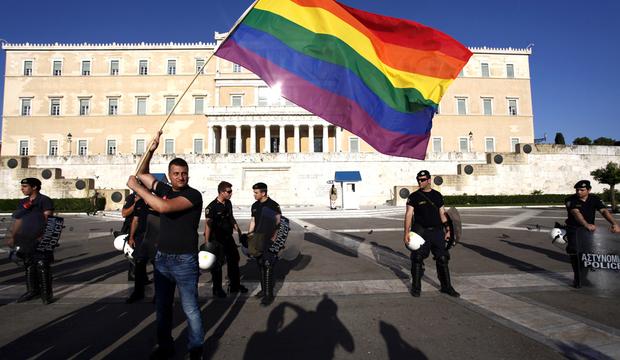 Registered partnership
The former government of Prime Minister Kostas Karamanlis (which governed until October 2009) was opposed to same-sex marriage. The New Democracy-led government had proposed legislation that offers several rights to unmarried couples, but only applies to opposite-sex couples. If introduced, the law was expected to be declared unconstitutional or against EU principles if brought to Greek or European Courts.